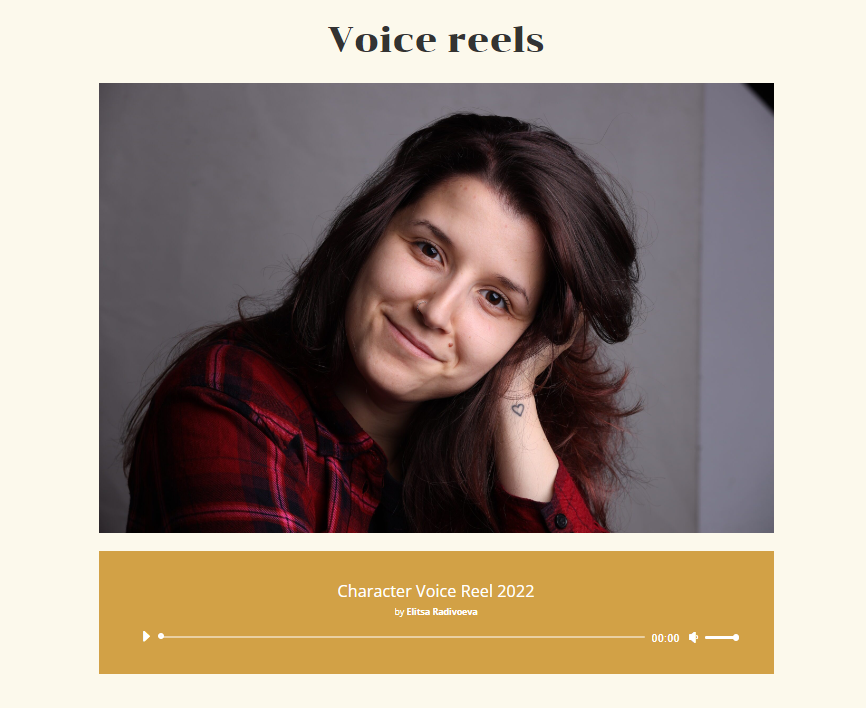 ---
When a young actress approached us to help her better promote her talents, we knew exactly how to do it.
Website creation is something we have always excelled at and one used for personal branding was no different. We got together with her to see what she had in mind, and with a few of our own suggestions, we came up with the vision behind this project. To serve the purpose of self-promotion, the website had to include visuals, audio and video materials and be organized it in such a way that it would be easier for a potential talent scout to identify the desired skill.
By employing our standard work flow we first laid out the concept of the website, with all needed components and their placement. We made sure to include all requirements that were outlined by the actress and picked the proper color palette, one that is soft to the eye as a whole and one that accentuates on parts of the website where needed. Everything in the final product, from vision to design, is custom built to best represent the actress, accommodate her needs, and promote her talents. Following the successful completion of our colaboration, we kept in touch and continued our working relations by maintaining the website.
---